The term content creation is intuitively associated with the digital space. It seems to be at home on platforms like YouTube, TikTok or Twitch. But creative content creators produce not only for these new players, but of course also for the comparatively old hands in the media landscape such as radio and television.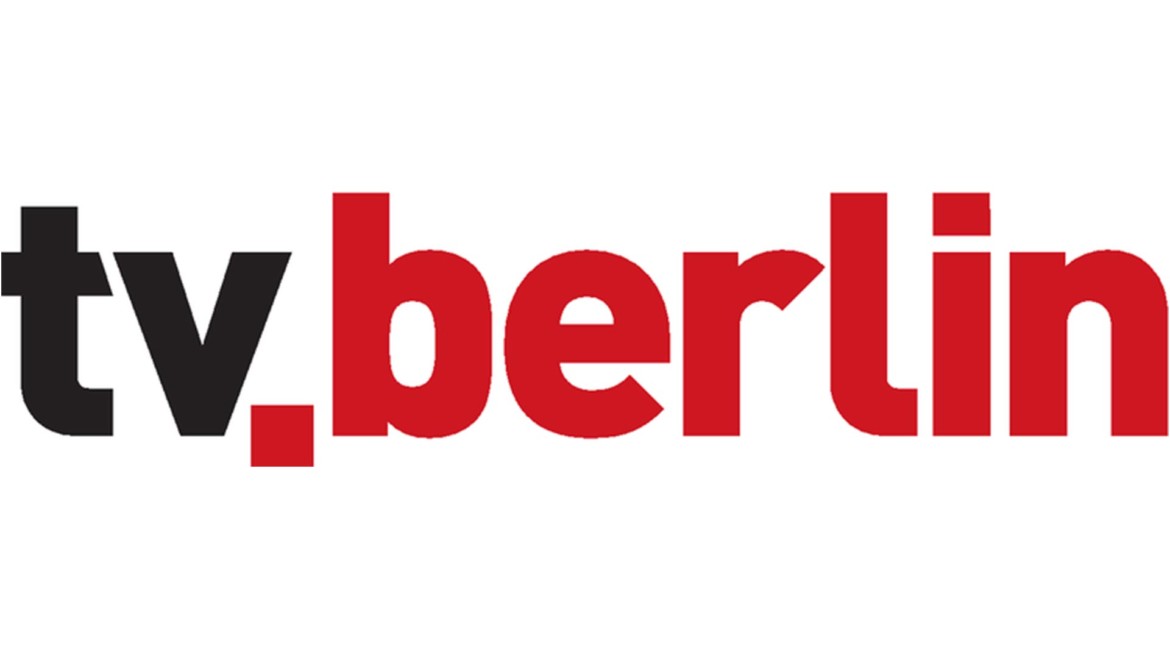 One of these old hands is TV.Berlin, a local station from the capital with over thirty years of experience. In the meantime, of course, the program can also be received nationwide and is available digitally. We were able to win over Editor-in-Chief Dursun Yigit for the Content Creator Festival (CCF 2021), where he will be taking part in the panel on "Streaming vs. Linear Television" on August 28. We asked him a few questions in advance about the TV.Berlin station, his work there and his participation in the Content Creator Festival.
Berlin as a brand
Dursun, you're editor-in-chief at TV.Berlin. How would you describe the station's orientation?
Dursun Yigit: TV Berlin is an infotainment station. That means we've combined parts of information and entertainment and offer a good mix of both. That's a very rare format, and we're on the right track here. A few areas still need to be made more attractive, but we're working on that.
"We want to take the Berlin brand out and thereby also advance the city itself."
You can be received not only in Berlin, but also nationwide.
Dursun Yigit:
That's right, we can be received nationwide via Magenta TV. In the future, we want to raise awareness even more. Because the other federal states are also interested in Berlin, and there's no greater identification with the city than with us. TV.Berlin is Berlin. We want to take the Berlin brand out into the world and promote the city itself. That's why we have a lot of activities there, which have been somewhat neglected lately because of Corona.
How have you gotten through the crisis so far?
Dursun Yigit:
On the one hand, the number of viewers rose sharply during the crisis. On the other hand, we lost many regional customers who were not allowed to open during the lockdown. Of course, that hit us hard economically. But it helped us that we had already completed our corporate structure in the years before. The planned increase in sales did not materialize, of course. But business is now running better again.
Is there still a division between East Berlin and West Berlin in terms of media use?
Dursun Yigit: We don't have that, we have almost the same numbers from both parts. I see that as one of our strengths, we are quasi all-Berliners and know our city and its needs.
Generate synergy effects
You are a partner at the Content Creator Festival. What is interesting about it for you?
Dursun Yigit: We want to become even more active in the digital field so that the digital generation can also be part of it. That's why we want to accompany and support events like the Content Creator Festival. In this way, we can generate synergy effects and enter into cooperative ventures. For us, digital is an important complement without which classic television can no longer function.
"There is great potential in the creative industries."
You'll be on a panel at the festival that will focus precisely on the topic of linear television. As editor-in-chief, how do you see the future of this medium?
Dursun Yigit: Digitalization is changing a lot of things. It is often said that no one watches television anymore. But that's not true. The younger generation watches TV, too. Only the distribution channels have changed. In the past, you had to be in front of the TV at 8 p.m. to watch the news. Today, I watch the news when I feel like it and have the time. There are simply new options. But these are complementary to TV and that's why traditional TV will always have a future, maybe now more than ever. I don't have to produce a format for just one fixed slot, I can place it on different channels and generate more reach, which can also mean more viewers and revenue. If we use and integrate this properly, television also has a future. We would also like to use the Content Creator Festival here as a platform for exchange with creative people.
How can creatives join you or are you looking for new formats?
Dursun Yigit: There is great potential in the creative industries. Berlin in particular offers a great deal in this area. We would like to enter into an exchange with the industry and are open to cooperation in order to develop ideas together.
Thank you, Dursun, for the interview and collaboration for Content Creator Festival 2021.