Since the Corona pandemic, it has become clear to us that the old working world that is based on physical presence needs a more flexible and increasingly agile form of communication and
Knowledge transfer. Office applications and remote learning tools are at the heart of an evolutionary change in the way we work. During the lockdown phase, we realized that the existing tools were not optimal.
Therefore NeXR Seminar was brought into existence. Jan-Michel Saaksmeier, Vice President of NeXR Technologies, explains to us exactly what NeXR Seminar is and how this technology will make our professional life easier and better.
Comacon: Hello Mr. Saaksmeier, thank you very much for taking the time for an interview with us. We would like to hear from you: What exactly is NeXR Seminar?
Jan-Michel Saaksmeier: With pleasure! The definition is quite simple: NeXR seminar is a user-friendly out-of-the-box solution for multiple participants in a virtual seminar environment with a digital presenter.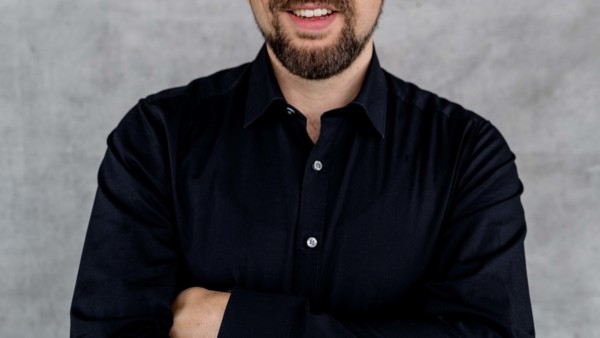 Comacon:  How did the development of NeXR Seminar come about? 
Jan-Michel Saaksmeier: The vision, the ideas and the  concept were already existing before COVID-19. Also there were already some technologies, with which we worked already longer, because they contain parts of our business units. First it was a side project of us. But with Corona it has gained in relevance. Because we also had a lot of inquiries in this area, we focused on it and set up a full development team on it and were able to develop it further very quickly.
Comacon: What is special about NeXR Seminar?
Jan-Michel Saaksmeier: The special thing about NeXR Seminar compared to other solutions in this field is that we focus on the human being itself and its physical presentation. Through the techniques used, we are able to capture the entire body language and stream it into a three dimensional space where an avatar is controlled. That means, while in a video the gestures and facial expressions do not look good, here you have a 3D virtual avatar, which completely reflects the presence. The whole thing runs over virtual reality glasses, but can also be used on normal 2D screens.
Particularly noteworthy is the effectiveness of immersive training in a virtual environment. Through immersiveness, a person forgets the real world and completely immerses himself in the virtual environment. Until the moment when one leaves this environment again. This has the advantage that people gain the knowledge much better than through normal online seminars.
This form of seminars is very effective. One does not simply have seminar- or meeting rooms. You can jump from room to room, from one world to the next. Maybe you start in a room and in the next moment you are on the top of Mount Everest, only to find yourself in the Amazon immediately afterwards. Through NeXR Seminar you create environments that are best suited for your presentation and that create and support the learning effect in the best possible way.
Comacon: That sounds very exciting! For whom is NeXR Seminar suitable?
Jan-Michael Saaksmeier: We address all companies who want to give high quality presentations or further education. There are numerous possibilities for the most diverse companies. One can conduct classic motivation- and specialist seminars and thus bring them to a whole new level of effectiveness. Or you can use NeXR Seminar for companies who want to be always on the cutting edge of technology, collaborate worldwide or simply be innovative. In addition, NeXR seminar is particularly suitable for people who are afraid to speak in front of a larger audience, although they have all the know-how and want to share their knowledge.
Comacon: What kind of challenges presented themselves from the idea up until the release?
Jan-Michel Saaksmeier: There is no success without challenges! Of course, we had some to master as well. One challenge was to combine the different technologies.On the one hand, we used our Motion Capture Studio, where all
movements are recorded, which is known from movies or video games. Streaming them live into the Unreal Engine and processing them from there was our technical challenge.
On the other hand the short time frames. We didn't want to take too long with our innovative idea and wanted to serve our customers as quickly as possible. To have the whole team launch it during the Corona Pandemic was another challenge. During the lockdown, while we moved into the home office, we had to start with the big project. This was a whole new technology for us. This was definitely an extreme situation, but it also brought us together more as a team and pushed us forward.
Comacon: What does NeXR Seminar cost?
Jan-Michel Saaksmeier:
NeXR Seminar offers tailor made solutions. This means that we always focus on the individual customer and offer them tailor-made concepts to convey content at the highest level. On our website https://nexr-seminar.com/ there is a calculator where you can see how much you can save with increasing number of participants. Above all, one saves on travel, hotel and catering costs, thus not only saving money but also protecting the environment. We attach great importance to sustainability and work according to the motto: Go green! We want to reduce the CO2 value of the companies to a minimum and avoid stressful trips across the country.
But basically we can say that with 20 people using our virtual seminar you save 50-60% of the money. In any case, it is worth it if the seminar content is used more than once. For more details I would like to refer to my colleagues who will find the perfect solution for every customer: sales@nexr-seminar.com
Comacon: Do I have to be a technical mastermind to use NeXR Seminar?
Jan-Michel Saaksmeier: No, not at all. We create ready-to-use solutions. If a participant uses NeXR seminar, the person is sent a set with headset and all necessary information. The headset is then already pre-installed, so that the participant only has to connect the device. This is relatively simple. When the seminar begins, the participant only has to listen, watch and act upon request.
If you are a speaker yourself, the person must stream live to our MoCap Studio (OnPoint Studios) in Berlin and from there to all participants. For the future, however, it is planned that the speakers will also be able to do all this from home.
Comacon: Thank you for this interview and maybe we'll meet again next time completely virtual!
Website: www.nexr-seminar.com